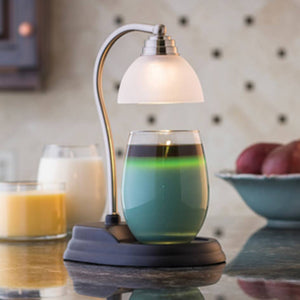 Aurora Candle Warmer | Pewter
A traditional with a black base and pewter stem and shade holder featuring our top down warming technology, now comes assembled in the box. Includes warming bulb and frosted white shade.
Lamps use a soft halogen bulb to warm a candle from the top down.
Place your favorite candle underneath and enjoy the warm glow.
---
We Also Recommend