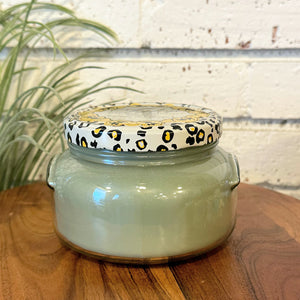 HIPPIE CHICK Candle 22 oz. 2-Wick
110-120 Hour Burn Time (Based on a 1-2 Hour Burn)
Hippie Chick® 

22 oz | 2-Wick | Tyler Candle

Tyler's 22 oz candles are great for accomplishing rooms full of aromas! These 22 oz candles are delicately hand-poured and made in the USA with a soy, paraffin wax blend. Bring out your inner hippie self with this groovy fragrance!
Fragrance Description
Hippie Chick® - A hint of the most french vanilla bean melds with rich exotic patchouli to transport you legally to the days of the VW bus, Rock & Roll, and tie-dye T-shirts!!!
---
We Also Recommend